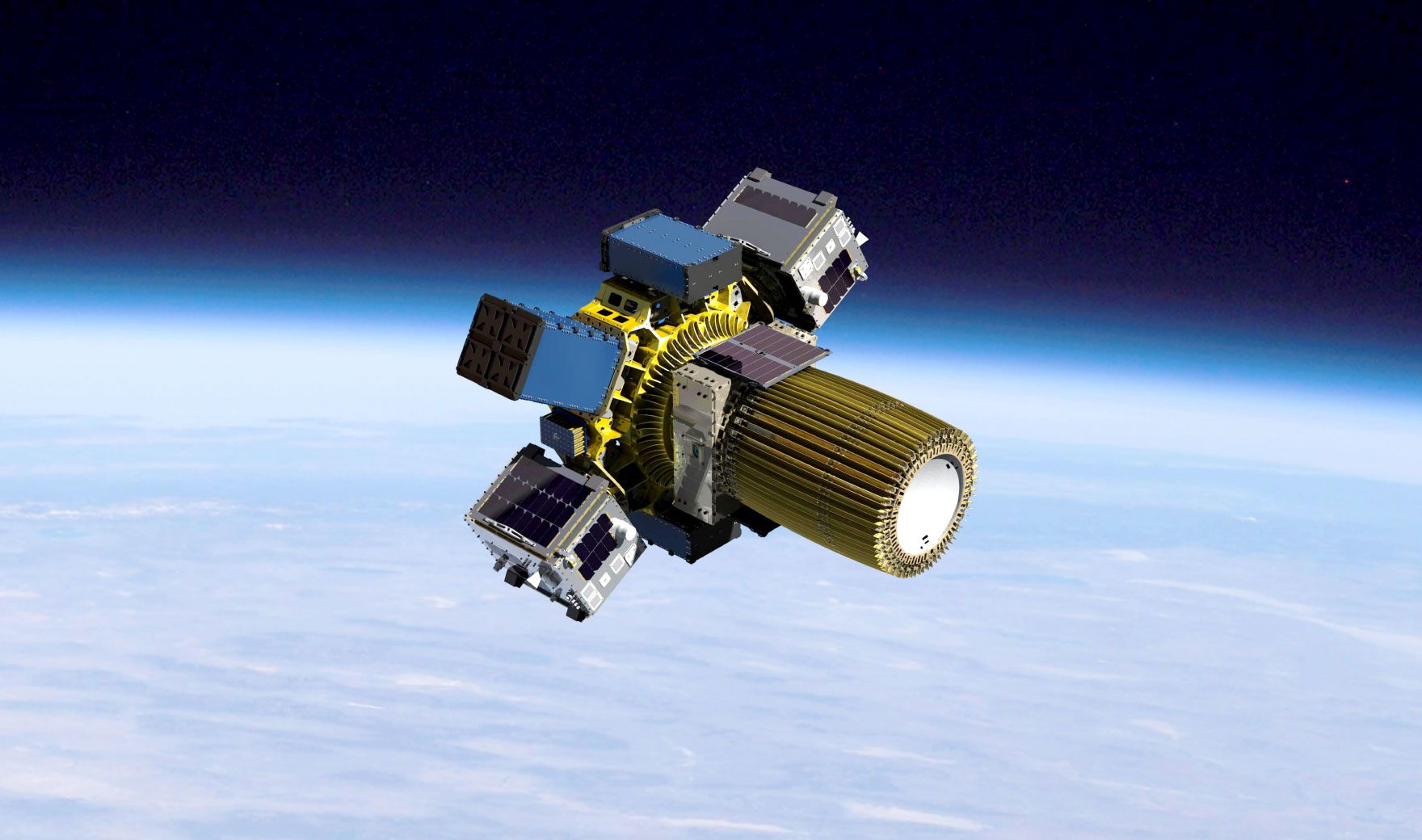 Piercing into the infinite skies. Reaching the stars where no man sets boundaries.
We work with partners timeless, borderless, and boundless.
We see no limits in our potential market and we set no limits to ourselves.
Nano-satellite launch & deployment service
from the International Space Station (ISS), JAXA's first privatized project
Mitsui Bussan Aerospace Co., Ltd. provides satellite deployment services as well as development and operational support for satellites as a provider of nano-satellite launch & deployment services from Kibo, the International Space Station's Japanese experiment module.
The nano-satellite market is expected to expand globally, and 276 nano-satellites have already been deployed from Kibo (as of March 31, 2021).
In addition to space-related business and the use of images taken from space, we also provide support for the development, launch, and operation of unique satellites tailored to our customers' needs.
With the aim of expanding our business, we will work to further increase demand for nano-satellite deployment in cooperation with Mitsui & Co. to promote the effective utilization of space.
MOVIE