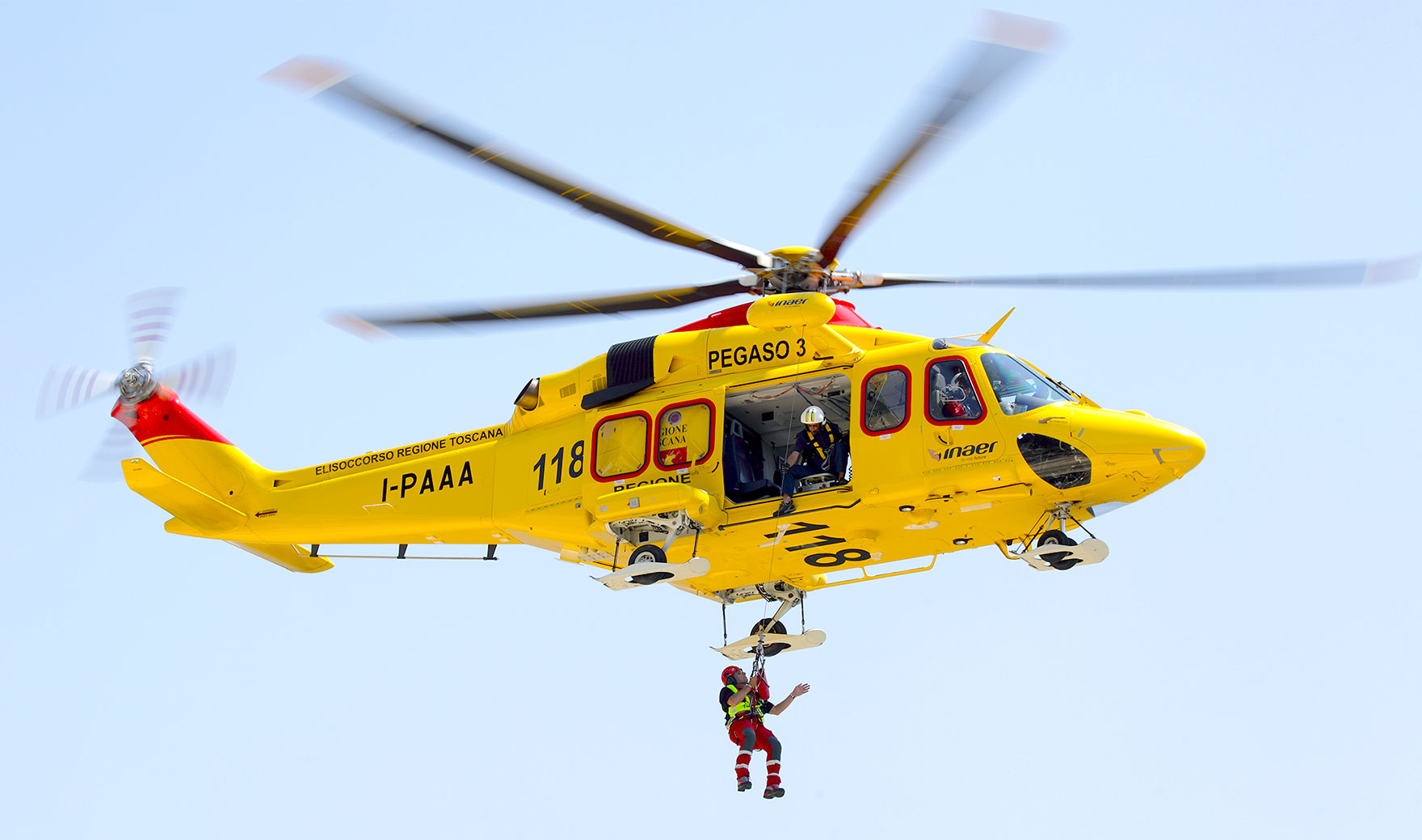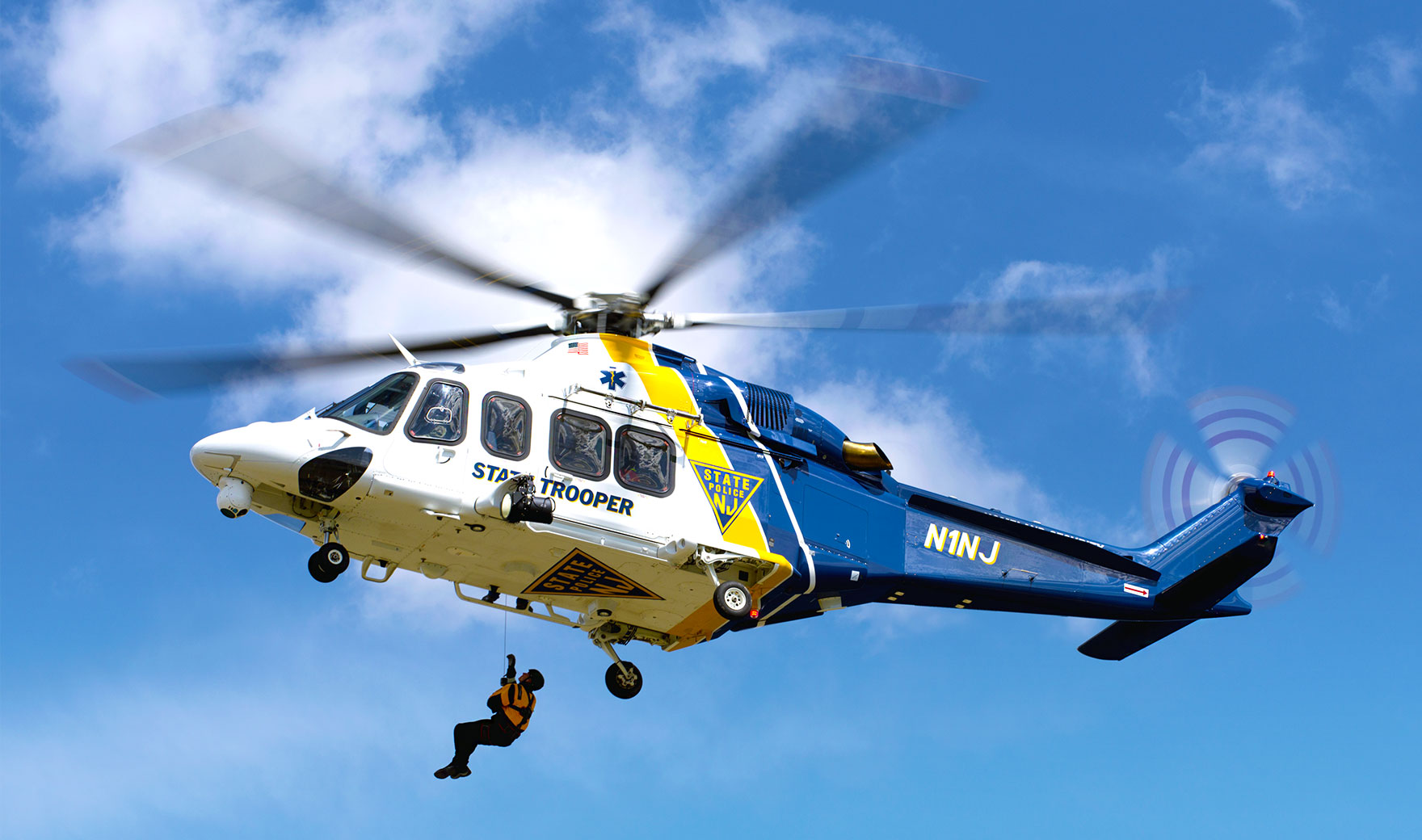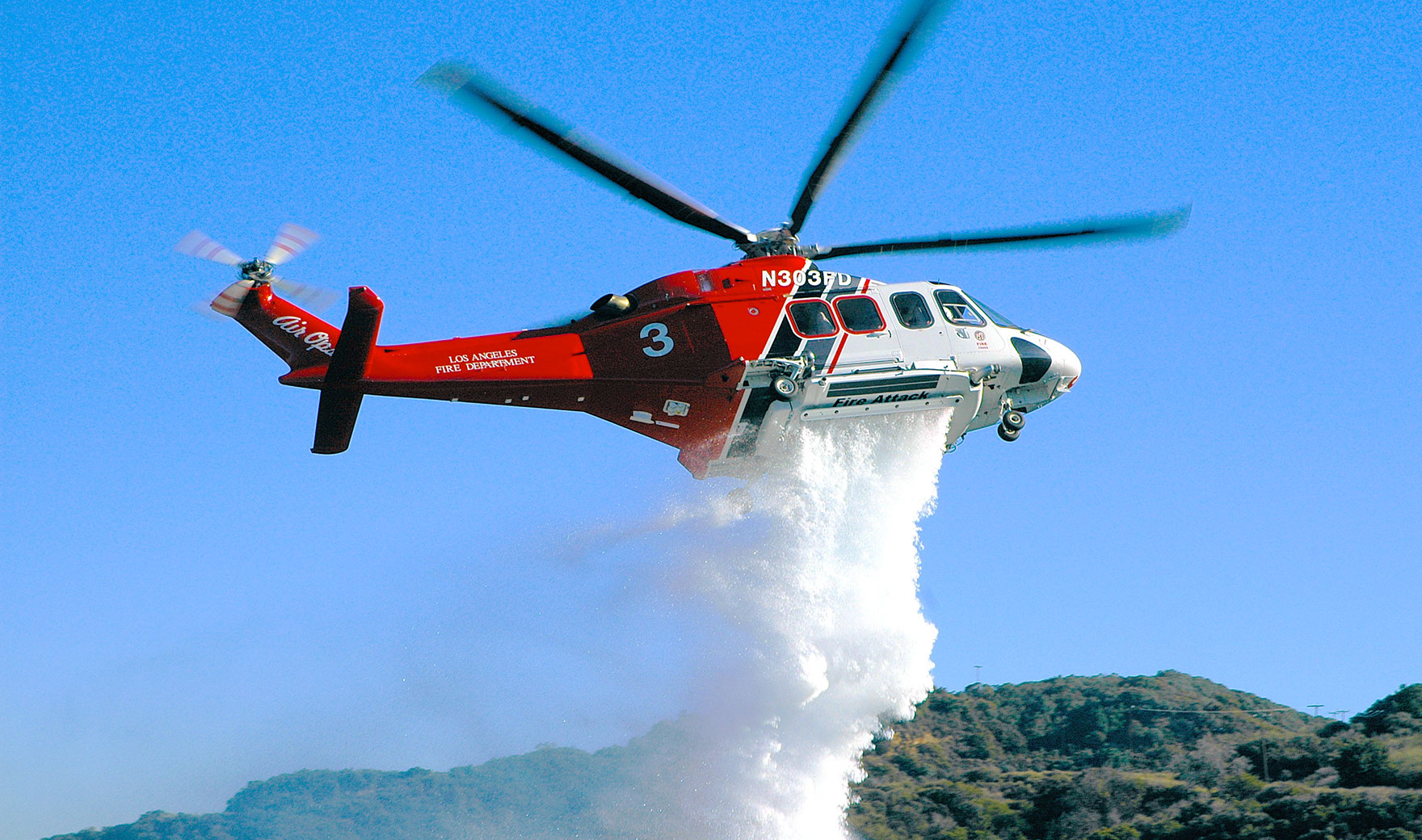 AW139
The AW139 is a medium-sized twin-engine helicopter with a maximum takeoff weight of 6.8 / 7.0 tons designed to meet strict safety standards. With the best performance and best functionality in its class, it is ideal for search and rescue, emergency transportation, forest fire extinguishing, news coverage, personnel transportation, etc., where missions are required to be performed under extreme conditions.
Since its debut in 2004, the AW139 has been recognized by all users around the world, and has already received orders for more than 1,100 aircraft, with more than 60 being active in Japan.
SPECIFICATION
Overall length

16.66m

Width

4.22m

Height (Tail fin)

4.98m

Powerplant

Pratt & Whitney PT6C-67C × 2

Power rating (AEO take off power 5min)

1,679SHP × 2

Transmission (AEO take off power 5min)

2,200 SHP

Maximum take off weight

6,800/7,000kg

Baseline empty weight

3,800kg

Maximum useful load

3,000/3,200kg

Maximum number of seats

15 for passengers / 2 for pilots
MOVIE
The AW139 is active in all kinds of missions around the world, but in Japan it is also active as a news helicopter that handles emergency coverage such as incidents, accidents and aviation coverage in the event of a disaster by taking advantage of its excellent flight performance. Please watch the promotion video created by Kansai Television Broadcasting Co., Ltd., which was the first domestic commercial TV station to adopt AW139.
Our company and Mitsui & Co., Ltd. will make various proposals for the realization of new air mobility services. In collaboration with Kansai Television Broadcasting Co., Ltd., we conducted a demonstration experiment of an air taxi service realized by utilizing the AW139 helicopter owned by the company. Introducing the short film "Hitotsu-no Sora" produced by the company, which was drawn under the theme of "a society where you can move freely in the sky".