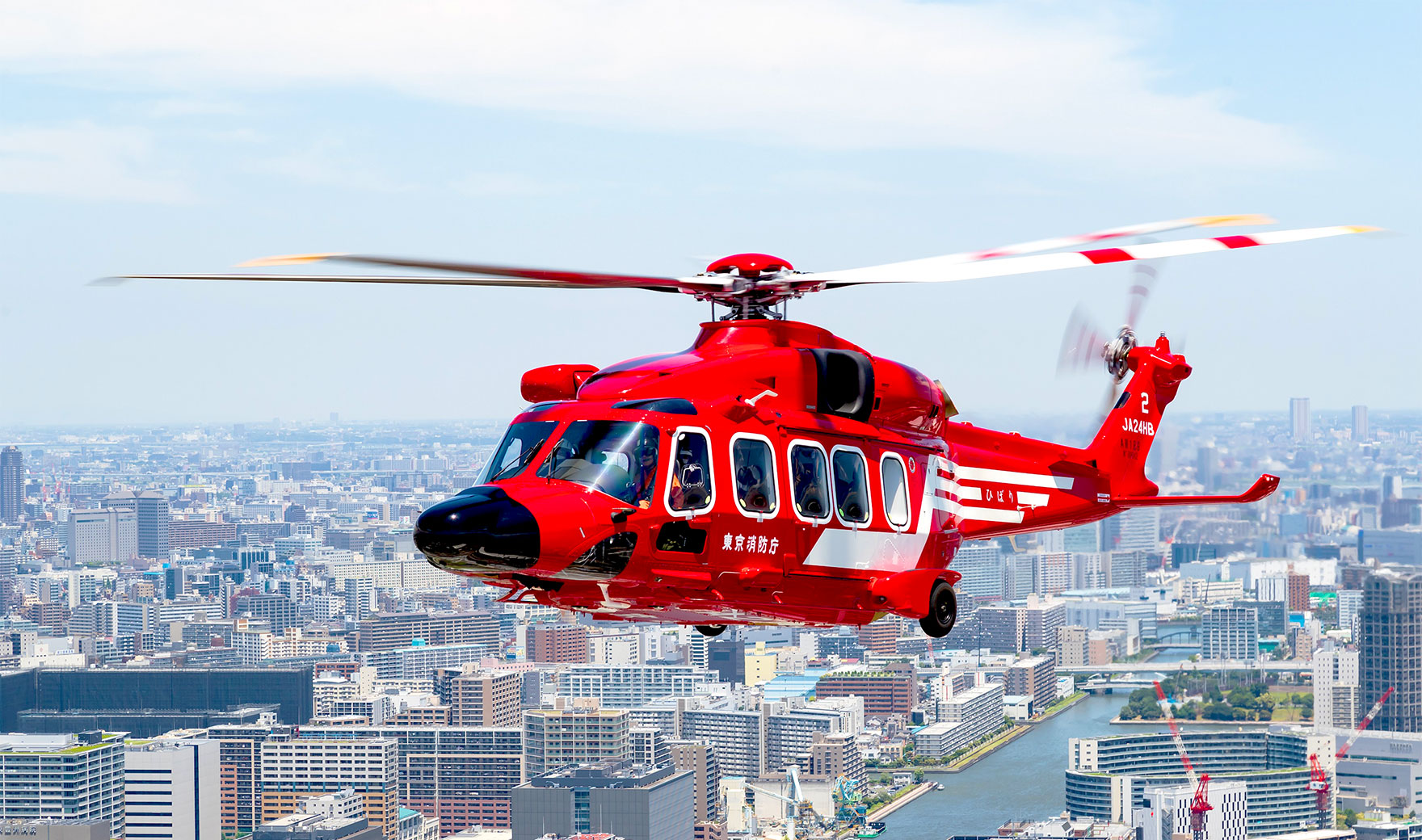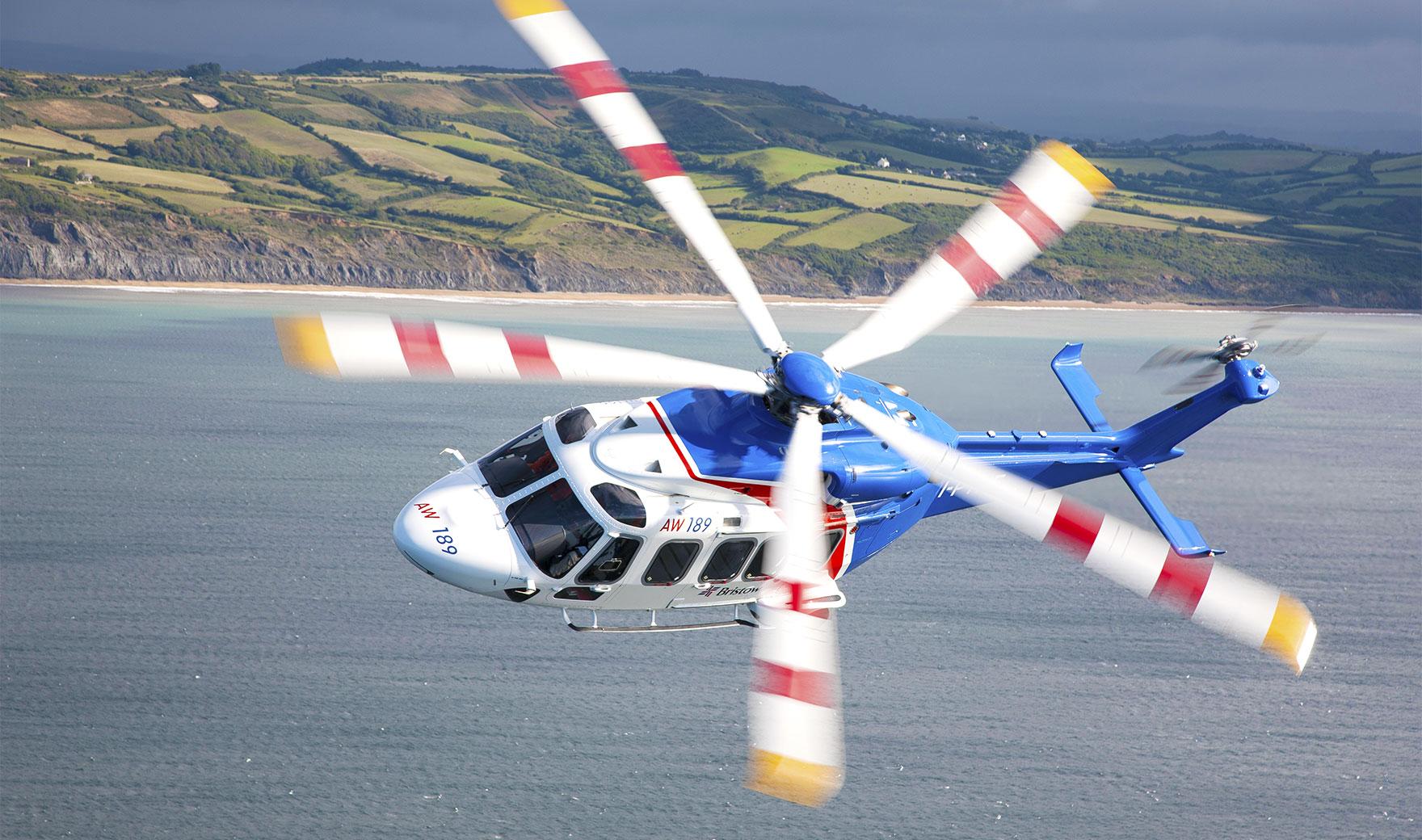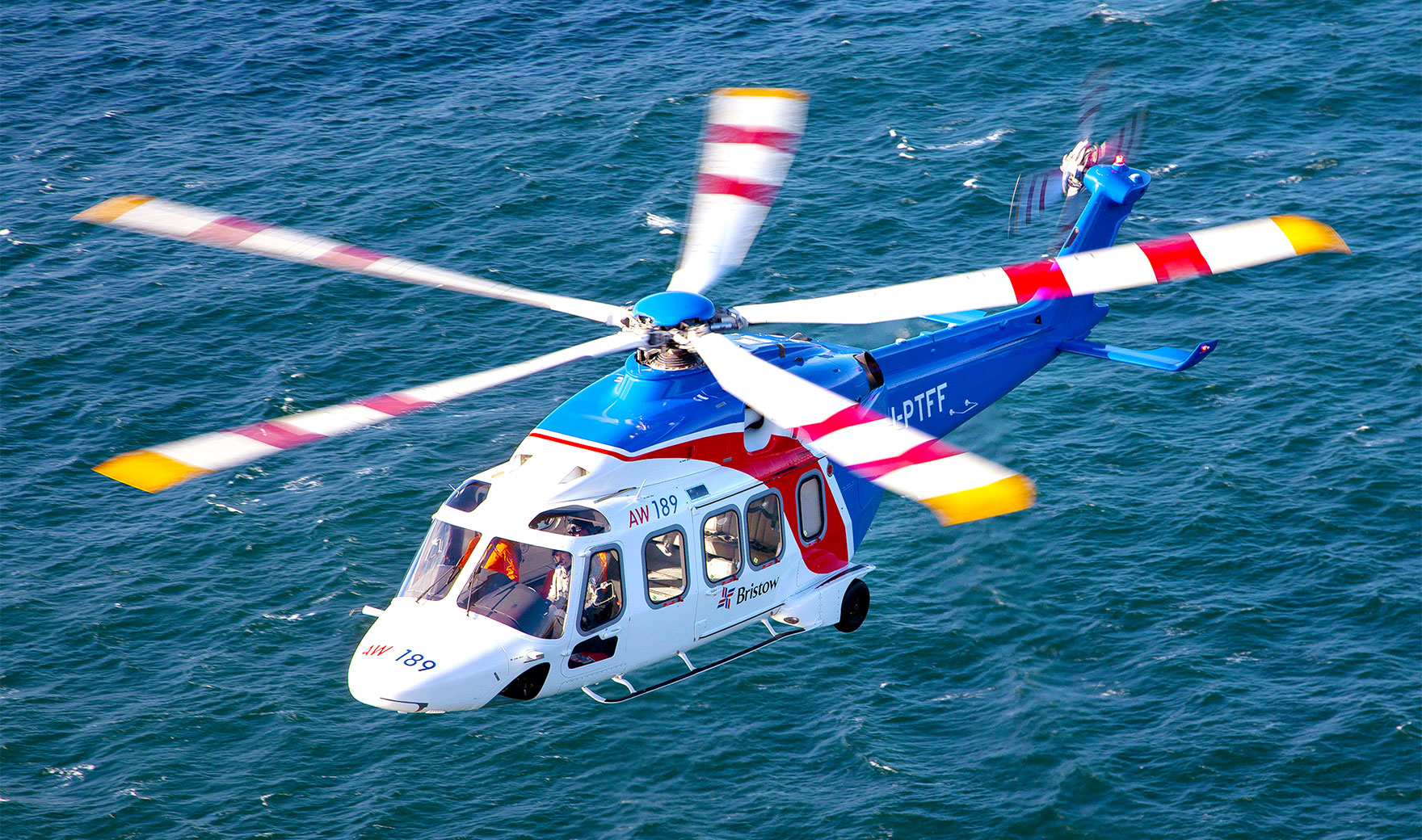 AW189
A twin-engine helicopter equipped with one auxiliary power unit (APU) with a maximum takeoff weight of 8.3 / 8.6 tons. It is equipped with the latest performance while keeping the price down, and is designed to support a variety of missions.
In addition, it is equipped as standard with a transmission that meets the latest safety standards (FAA / EASA Part 29 and airworthiness examination guidelines) required by the aviation authorities and has a "dry run" function, which is the longest in its class* 50 minutes and exceeds the required standards. (*according to our research)
A fully digital glass cockpit that incorporates advanced situational awareness technology minimizes pilot workload and is used in versatile missions such as search and rescue, emergency transport, and disaster information gathering.
SPECIFICATION
Overall length

17.57m

Width

4.00m

Height (Tail fin)

5.07m

Powerplant

GE CT7-2E1 × 2 APU × 1

Power rating (AEO take off power 5min)

1,983SHP × 2

Transmission (AEO take off power 30min)

2,907 SHP

Maximum take off weight

8,300/8,600kg

Baseline empty weight

4,730kg

Maximum useful load

3,570/3,870kg

Maximum number of seats

19 for passengers / 2 for pilots
MOVIE